Welcome to Locanda La Mandragola
Spend your holidays in the heart of San Gimignano
Welcome to Locanda La Mandragola
Spend your holidays in the heart of San Gimignano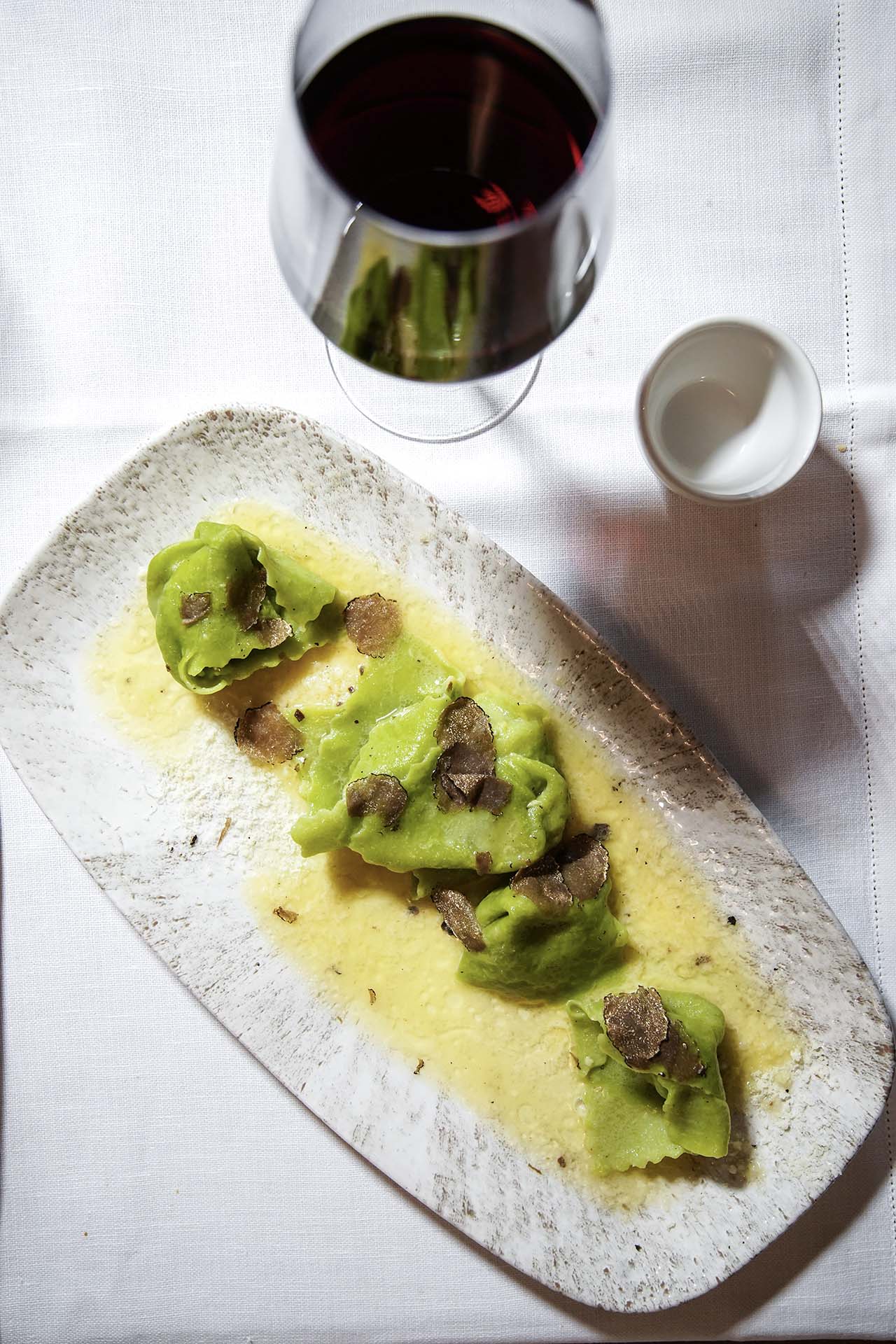 #cucinatipica
Our Restaurant
In a warm and cosy atmosphere
Traditionally offers Tuscan cuisine
Panoramic outdoor garden
Specialities:
Home-made bronze-drawn pasta
Cinta Senese cold cuts
Chianina meat
Most of the products come from the short chain and organic farming.
We offer menus for groups and events.
Catering service.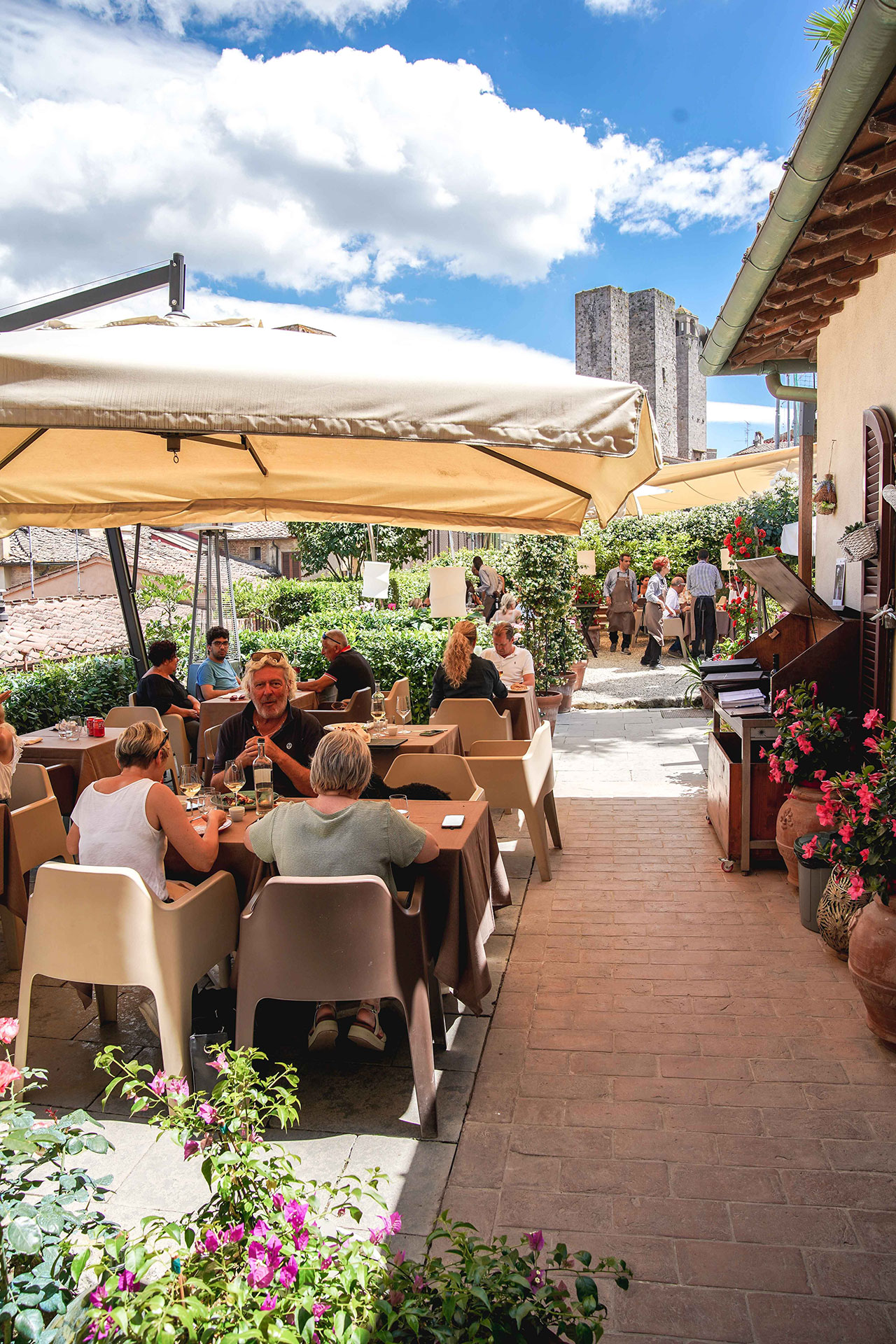 We will be delighted to welcome you to our characteristic restaurant with its original exposed beams and splendid windows with a breathtaking view of the towers of San Gimignano. We also have a magnificent open-air terrace where tranquillity and the view are the masters.
The property is in a dominant and sunny position in the northern part of the Rocca di Montestaffoli Park, an ancient 14th century fortress and panoramic point of the city. It is 100 metres from the main squares in a quiet street parallel to San Matteo.
#TIME&WEATHER
San Gimignano
No posts were found for provided query parameters.
Beautiful location. Incredible view. Quality food and service! Highly recommended.
Very friendly staff, very good food and incredible views.
The latest customers on Trip Advisor:
We stayed one night at this truly wonderful inn. Very neat and clean rooms, excellent breakfast, not to mention the restaurant whose reputation precedes it. Very kind and helpful staff,... read more nearby parking for only 5€. The only negative note is the not really comfortable mattress. Otherwise I can only recommend this place to anyone.
Traveler011088


January 3, 2023
Beautiful location within the walls - Very beautiful and quaint location in the heart of the historic center.
Really nice rooms with all the comforts, there is room to store all the luggage and they have a romantic atmosphere... read more and cozy.
The staff is very friendly.
The only jarring notes are about the breakfast, not much variety, and both the cappuccino and coffee were not great.
Maccarone2012


January 1, 2023
On the advice of a Tuscan colleague I booked and recommend doing the same.
One finds oneself eating in a well-kept garden with soft but sufficient light to enjoy... read more Both dinner and atmosphere.
We had appetizer, main course and dessert.
A : Caramelized onion tartlet with salted butter ice cream on parmesan cream, I never wanted it to end. Tuscan charcuterie board, a certainty. Sliced of excellent quality.
1P : decomposed lasagna with meatballs, tomato, ricotta and basil : delicate and very tasty. Saffron ribbons with Cinta ragout : a show of flavors.
D : Dark chocolate mousse with white chocolate "wafers" and Hazelnut semifreddo.... Delicious. Without many words.

The service was very fast, friendly and nice. If I ever pass through these parts again I think I will drop in again. More
Daldo1411


August 20, 2022
We look forward to welcoming you!
#followus
Share your experiences with us!